Polystyrene compactor is an environmental-friendly manner in polystyrene recycling
With the rapid development of polystyrene, it has been widely used in a variety of shock packaging, construction, decoration, tableware and so on.

However polystyrene packaging materials are mostly single-use consumables, it is difficult to degrade after the waste, which can cause serious pollution to the environment. Polystyrene foam is still the main source of tons of non-biodegradable plastic accumulating in the world's oceans, these waste plastic is dangerous for marine life.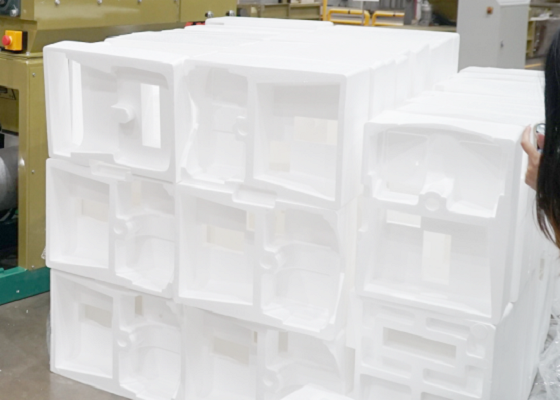 There are many people think that it is not recyclable, most of them take measures to ban it. California had also banned the use of polystyrene products, like foam cups, plates and clamshell containers. But they failed, banning is not an ultimate solution.
A professional polystyrene recycling machine is important in polystyrene recycling. GREENMAX has always commented to design recycling machine, GREENMAX APOLO Series are designed for polystyrene foam compression, the machine is suitable for all kinds of polystyrene foam.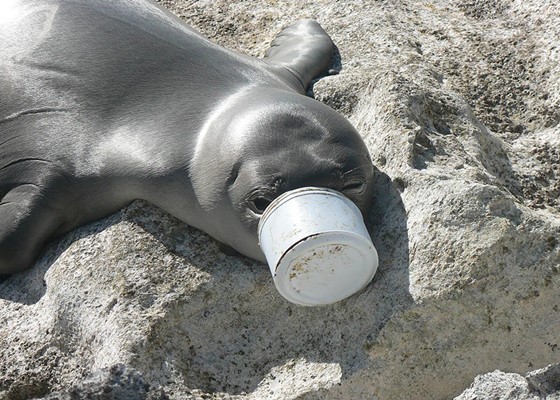 To compress the polystyrene is the first step, the machine can screw the loose foam into high-density blocks. The compressed blocks that can be turned into PS pellets with granulating machine, and then these PS pellets are used again to make different types of products.

The use of polystyrene compactor has efficiently improve the rate of polystyrene recycling, which become the main way of polystyrene recycling.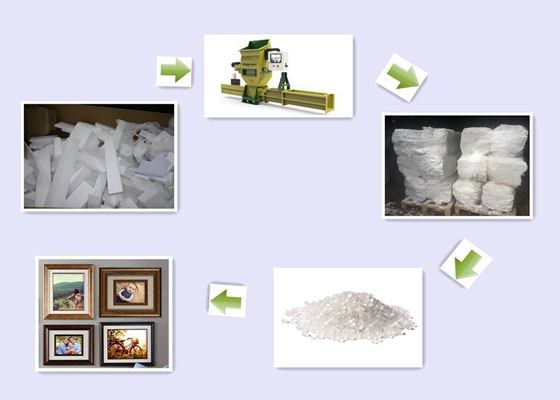 Polystyrene recycling is an environmental-friendly way to reduce waste polystyrene. More importantly, it is benefit to the protection of the marine life.