Plastic Waste Seriously Threatening Ocean Ecological Environment
Two reports released on June 23rd by UN Environment Program point out that large scales of plastic waste is increasingly threatening the marine creature. It is conservatively estimated that the economy loss of ocean eco system caused by waste plastic is as high as 13 billion dollars every year.

UN Environment Program 2014 Year Book summarizes ten most urgent environmental problems during the past decade, including the ocean plastic waste. At the same time, another report discovers that plastic consuming in consumer goods industry has reached 75 billion dollars annually.

Ocean plastic waste come from garbage bin, poor managed wastes landfill, tourism and fishing activities. Some materials will sink into seabed, other will float far away with water, polluting the sea and accumulating more and more.

Plastic waste severely polluted the natural environment: sea turtles will get desease or even die after swallow the plastic; plastic might entangle and destroy dolphins or other fishes' habitat; in addition, plastic waste may cause chemical pollution, plastic scraps will lead alien species invasion and destroy tourism and fishing industries.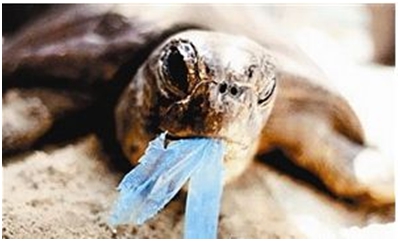 The report also finds that through good plastic management such as waste plastic recycling, annual consumption can be saved by four billion dollars each year. The report suggests that enterprises can take following actions: supervise plastic using condition; set specific goals and deadlines to improve recycling rate; increase citizen participation and attention.