Nursing Bottle Needs Periodic Replacement to Avoid Releasing BPA
How often should a nursing bottle be replaced? Nursing bottle is an estimate friend for babies, many moms dare not be careless about bottle disinfection, but not many notice that nursing bottle has a life span. It is suggested that if the bottle is plastic material, we'd better replace it every three months.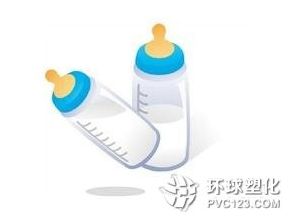 Periodic replacement is necessary due to bisphend A, BPA for short. BPA may cause harm to children's growth and internal secretion. There is a study showing that childhood obesity is relevant to BPA. Generally speaking, high quality nursing bottle won't release BPA.

However, after long time using, milk powder corrosion, plus high-temperature sterilization, even high quality bottle will wears down and release BPA. For safety sake, no matter what kind of plastic material bottle, it's better to replace is periodically. And the waste plastic bottles should be recycled instead of burying or burning.