INTCO Have Made Some Lanterns to Celebrate Lantern Festival
Lantern Festival has passed yesterday. Now the below is Lantern Festival introduction.

Lunar New Year Lantern Festival, also known as "Spring Festival" or "Lantern Festival). Spring Festival, China's traditional festival, is also one of the traditional Chinese cultural circle of regional festivals and overseas Chinese people. Chinese traditional Lantern Festival began in the Qin Dynasty 2,000 years ago. Han Emperor ordered the fifteenth time as the Lantern Festival.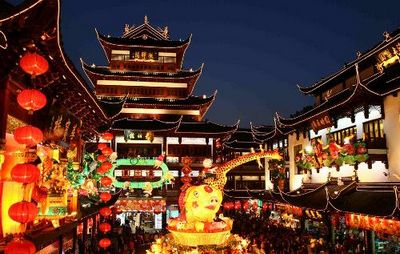 In China's ancient custom, the Lantern Festival, Ghost Festival, roadway section collectively known as triple, are very important holiday tradition.

Eating sweet dumplings, watching lanterns, and guessing lantern riddles are several important Lantern folk customs.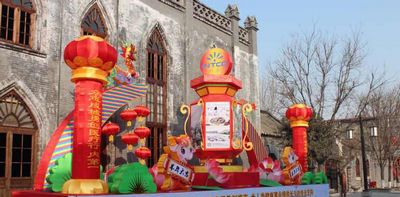 INTCO have celebrated this festival before the day coming. In this big event, staffs in our company are very happy as they could eat sweet dumplings and in the evening they could watch lanterns.

More, we could watch beautiful lanterns made by INTCO. This is a traditional festival and we are exciting and happy even we could seldom watch fireworks. In fact, the festival atmosphere is somewhat desolate with safety consideration and environmental protection consideration. But, the festival meaning is in our heart and we could celebrate this festival by ourselves.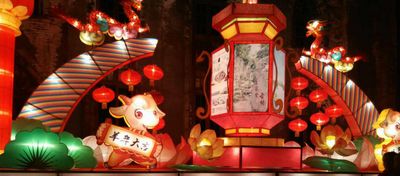 So this is a very interesting day and people could hold different activities with their families.
The picture is INTCO lanterns activity.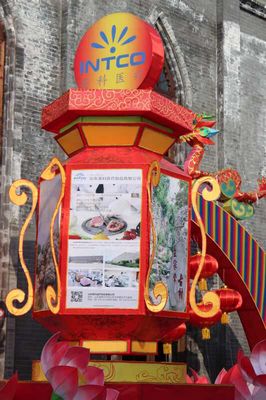 The lantern picture.