Greenmax Salesman Have Visited American Customers Recently
Recently, our salesman have gone to the United States. They will stay in our company's office in the U.S, and they have enough time and a lot chances to visit our old customers. Thus, they won't miss this good opportunity and they have started to visit old customers.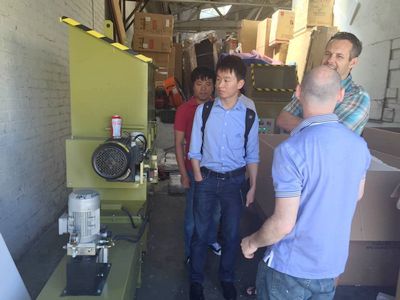 Michael, excellent and considerate along with beautiful lady have research local market and market condition. They are eager to know the use condition of our Greenmax
Styrofoam recycling compactor
. So now they have arrived at customers' factories or places. They talked much with customers to get more information about machine usage condition.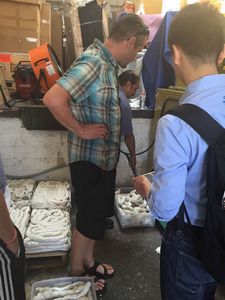 They have seen two type of Styrofoam recycling machine, including Styrofoam recycling compactor and
Styrofoam recycling densifier
hol melting machine. The small scale machine, M-C50, used very well. With Styrofoam recycling densifier help, waste Styrofoam have been melted down to tidy blocks. Good melted effect enable our customer to be satisfied with our machines. So they were glad and exciting to introduction their machines use condition.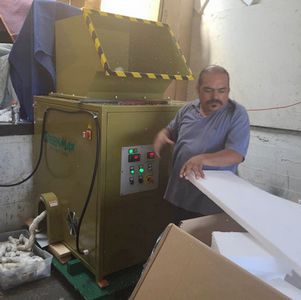 In addition, they also have bought our Styrofoam recycling compactor. So much waste
Styrofoam seafood boxes
have been handled and compacted into blocks.
They hope to cooperate with us again in the long-term, and they are happy they could sell their melted and compacted Styrofoam blocks to us. And they said that they had get a good reputation and get much more money since they used Styrofoam compactor and Styrofoam densifier. Besides, they also get the support of local government.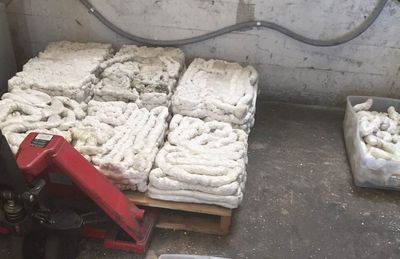 As for us, we are happy as customers have get benefits from Greenmax machines, and hope to make more contributions to the environmental protection and Styrofoam recycling career.