EU Voted to Cut Down Use of Plastic Bags
By 2019, EU countries will have to cut down at least 80% the use of plastic bags as the most commonly used and most serious pollutant. Last Wednesday, the European Parliament drew up a draft bill on this issue.

As is known to us all, waste plastic shopping bag is the most serious environmental problem, especially that plastic bags will pollute water and aquatic biosphere.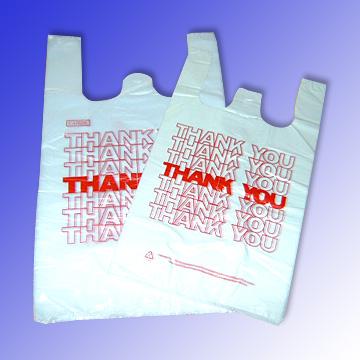 European Environment Department today (April 17) voted to draft an EU bill aims at reducing the usage of plastic bags, which in particular contains a special mandatory reduction targets in Europe and to require compensation for the use of plastic bags. Since other countries have set an example, so this bill in cooperation with the relevant policies of the situation is relatively easy to implement.

Reduce as soon as possible or even stop to use ubiquitous plastic bag is the way to solve the plastic pollution. This vote is passed as 539 votes support, 51 votes against against and 72 abstentions.

The Parliament firstly voted that the current work can be continued by the next Parliament and that is a base for EU members to further discussion.

Environmental Protection Department said, commonly used in Europe lightweight plastic bags whose thickness is less than 50 microns is much harder to recycle and much easier to become waste as well as much easier to harm the environment.

EU member states must reduce plastic bag consumption at least by half in 2017; two years later (in 2019) reduce by 80% (compared with 2010). EU countries should take a variety of actions such as taxation, market restrictions, prohibitions and other ways to stop sellers from providing free plastic bags.

2019, such as packages for fruit, vegetables or foods like candy plastic bags will be replaced by degradable or recyclable paper materials.