Deposit Collection System in Germany Promotes Plastic Bottle Recycling

Germany as a famous country in the field of environmental protection, is one of the countries in Europe that carry out the system of plastic bottle deposit collection.

In Germany's supermarkets, one bottle of the local brand mineral water in the volume of 0.5 liter is priced at 0.99 euros, which costs more money than that sold in other European countries. This is because there are 0.25 euros of deposit for the plastic bottle included in the total price.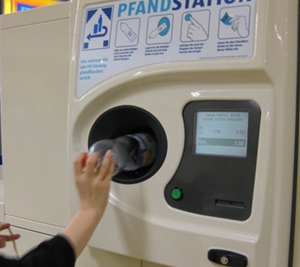 Plastic-Bottle-Recycling-Machine

Germany started the action of plastic bottle recycling and Beverage can recycling in the year of 2003, becoming the first country to do that in Europe. The regulations stipulated that citizens need to pay 0.25 euros for each bottle's deposit when they buy water or beverage under the volume of 1.5 liter, and only when they return the bottles can they get the deposit back.

This deposit system aims to do the work of plastic bottle recycling in a more efficient way, by which every citizen forms the awareness and habit of recycling and environmental protection. There are special recycling machines for plastic bottles in many supermarkets, customers can get their deposit back after they put the empty bottles into the recycling machines.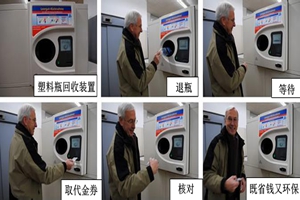 Plastic-Bottle-Recycling-Machine

It is said that a strong plastic bottle for mineral water can be recycled and reused for at most 30 times, which can take full advantage of it. Bottles for mineral water, beer and beverage of different brands are in the same type, including plastic bottles and glass bottles, which can make the task of recycling and reusing much easier.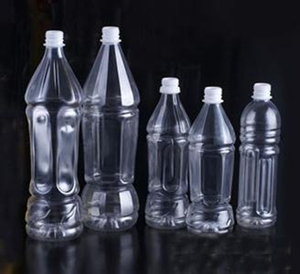 Plastic-Bottle

In addition to do the recycling work, Germany also controls the producing of waste from the starting point. For example, governments in Germany advocate the manufacturers to simplify the packaging for products to reduce the materials used in it and the waste may brought by it. Therefore, it's quite common to see the daily products in plain packaging, such as toothpaste or face cream packaged only in the basic plastic tubes, without external paper boxes.

Mentioned above is only one part of Germany's environmental protection field. Only when the governments and citizens work together, can the environmental protection be carried efficiently and thoroughly. Other countries in the world should learn more from Germany's action.