The Current Situation of Aluminum Cans Recycling and Development
Aluminum cans first appeared in later 1950s, and developed quickly. In the end of the 20th century, the annual consumption amount of Aluminum cans reached more than 180 billion, which made it the major category of the whole metal cans.

In the same time, the consumption of aluminum material used in the production of aluminum cans also increased fast, rising from the figure of almost zero in 1963 to 3,600,000 tons in 1997, an equivalent of 15% of the total using amount of aluminum materials.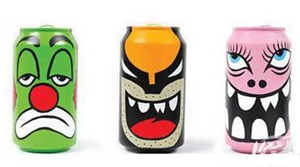 aluminum-cans

America is the largest producer and consumer of the aluminum cans. Early in 1994, the total usage mount of aluminum cans in America has passed 100 billion, which are mostly used as a packaging material for beverage.

The widely use of aluminum cans also boost the development of aluminum cans recycling. Many countries, especially the advanced countries, attach great importance to the recycle and reuse of waste metal cans, which increases the recycling rate correspondingly.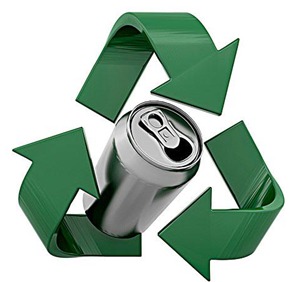 aluminum-cans-recycling

The aluminum cans recycling should be carried out with certain machines to reduce the cans' volume. GreenMax Poseidon is a kind of recycling machine designed especially for the volume reduction of containers like PET Bottles, aluminum cans, and yogurt cups and so on. Poseidon can dewater and compact these containers into much smaller size so that it can be much cheaper to transport them.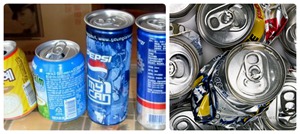 applicable-cans-to-processed-cans




dewatered-and-compacted-cans

Apart from recycling, the development of weight reduction of aluminum cans is also obvious. The thickness has reduced from 0.39 mm in the early 1960s to 0.24 mm in the middle 1980s. And the cans' weight has been cut from 13 pounds per thousand cans in 1974 down to the figure of 6.6 pounds in 2002.

Aluminum cans production and recycling have a promising future. In order to save resources and protect the environment better, we should take the recycling plan into actions in daily life. And GreenMax will provide better service to the recycling industry, not only in aluminum cans, but also in the larger market of plastic recycling, such as EPS Recycling.