Network for Plastic Film Recycling Has Initially Formed in Gansu

Plastic film mulching is a key measure of dryland agriculture technologies. Plastic film has significant functions of keeping warm and fertilizer, drought resistance, water saving, labor cost saving and so on, so it has been widely used in agriculture, mainly referred as PE Film and PP Film. However, waste plastic film recycling has become a severe issue in China and even in the whole world.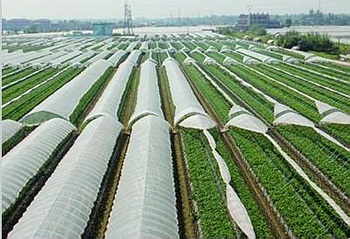 Agriculture film

The using amount of plastic film in agriculture is increasing rapidly, so the negative influence on people's life and production caused by the waste film is also expanding. The waste PE/PP films thrown away casually or left in the fields cause visual pollution, and would also lead to potential danger like damage to soil structure, disorder to animal's bodies, secondary pollution caused by incineration and so on.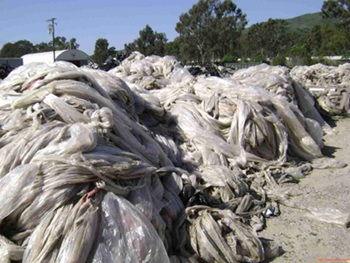 waste plastic film

In order to promote the plastic film recycling industry and protect the agricultural ecological environment, Gansu Province, which is mainly for dryland agriculture, published and carried out the "Gansu Province Waste Plastic Film Recycling Regulations" since January, 2014. From then on, the recycling and regeneration of waste agricultural film and management on white pollution in the fields are carried out regularly and legally.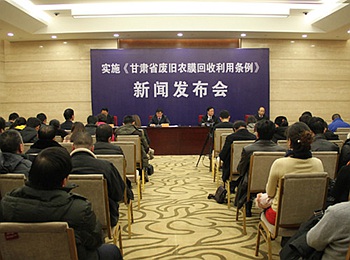 Gansu PE Film Recycling

Normally, the waste film recycling should go through such a procedure: the dirty films are cut into flakes and get washed, and then the wet film flakes should be dewatered. This need to be done in the professional PE film recycling lines. GreenMax provides Poseidon Series machine, playing the role of dewatering and compacting the wet film flakes. The dried and compacted film flakes can be applied in the pelletizing industry.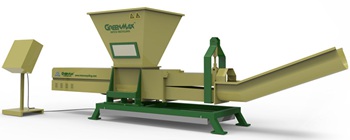 GreenMax Poseidon

Supported by government, the plastic film recycling business in Gansu has progressed a lot in the year of 2014. According to the statistic, the using amount of plastic films in Gansu is 155,800 tons in 2014, and the recycling amount reaches 117,500 tons. The recycling rate is 75.4%, which is 4.7% higher than that in 2013. At present, the problem of waste plastic film remaining in the fields is basically solved.