Greenmax in RWM 2012
RWM is Britain largest-scaled and the most professional resource conservation and waste management exhibition, representing green technology research and development. It is of the highest level in technology communication and exhibition. The exhibition also includes energy show, renewable technology and technology forum, making the exhibition more attractive.
Greenmax takes part in this exhibition in Birmingham to join the numerous waste management companies and manufactures. Greenmax, as waste EPS compactor, can also deal with waste EPE, PP/PE film, beverage bottles, fish boxes and other materials.
Here is our booth: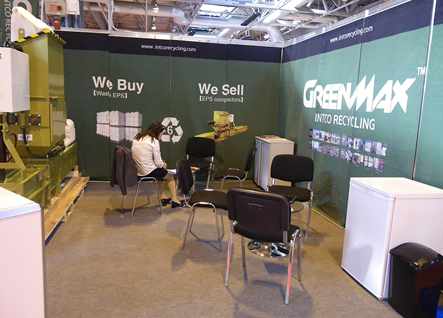 Our Greenmax machine in the exhibition: